Posted on Friday, April 30, 2021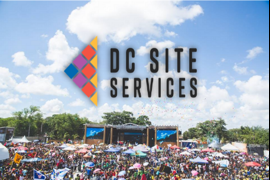 What a fantastic response to opening up applications! In just the first two days alone nearly 600 applications were made. Thank you to everyone who applied, and we look forward to seeing you in a field somewhere soon.
The season ahead…
Notwithstanding this amazing response, it's important to acknowledge the unique circumstances in which we will be operating this year surrounding the pandemic. We lost an entire festival season last year, but this year is the turning point. We anticipate that dates may change to suit the requirements of certain events, some may even cancel, but we will endeavour to communicate any of these changes to you as they occur. Despite whatever shape or form the festival season takes this year, we are quietly confident that there will be events and festivals happening!
Two quick reminders:
We no longer require deposits, so if this is something which prevented you from applying in the past, this is no longer an issue!
Our handy but extensive FAQs cover all the basics, so if you have questions about job roles, pay, how to apply, onsite facilities etc. then take a peek! For specific info on any particular event, remember to click the "Apply Now & More Info" button on the event calendar to review the specifics before committing to an application. Otherwise, please contact the admin team who will be ready to answer any of your questions.
When will you be assigned?
Finally, what everyone wants to know! We will begin assigning people into their positions mid to late May in order to give everyone plenty of time to get their applications in. Remember, we assign positions on a first come, first served basis, however if your profile is incomplete, you'll move down in the queue. The more prepared you are, the quicker and more likely you'll be to get assigned!