Posted on Tuesday, March 14, 2023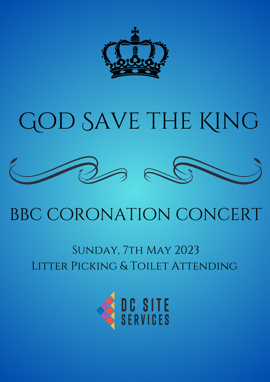 DC Site Services is pleased to be providing litter picking and toilet attending services to this once in a lifetime event, the BBC Coronation Concert in honour of King Charles.
We have just a few positions left for Sunday the 7th of May only. There is no camping, so you will need to travel in and out for the shift. If you're interested in being a part of this monumental event apply now!