Posted on Thursday, September 17, 2020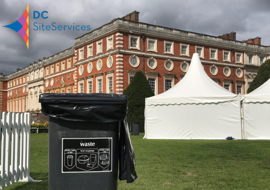 We would like to say a big thank you to all of the crew who joined us at the Concourse of Elegance earlier this month. DC Site Services provided the waste management for this special event, which showcases 300 of the finest and rarest cars from around the world in the beautiful setting of Hampton Court Palace.
Thank you, crew, and well done.