Posted on Wednesday, June 24, 2020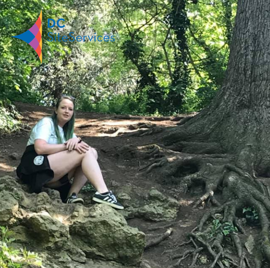 So far we've caught up with Dan & Summer, Dave & Jane, and last week Ed. This week we're catching up with a few more names you'll recognise, Lorraine Cocker (old-school DC!), Sammi Ingram and Michelle Hession.
At some point or another, whether you're new to DC or if you've been with us for years, you'll have met Lorraine, and if you've met her, you'll know she's not one to rest on her laurels. Lorraine has spent her time completing an online training course in Risk Assessment, well done Lorraine!
Sammi has spent her time stretching her legs and exploring every park available to her in the Peterborough area, the girl does love a pretty lake it'd appear. When she's not exploring nature, she's busy dying her hair different colours of the rainbow, which not many people can pull off (and which looks proper stunning on her!)
Michelle has timed a long-awaited house move perfectly, now having the time to decorate it at a leisurely pace head to toe rather than squeezing it in at the weekends while juggling childcare. After cramming for exams to complete her apprenticeship (crossing our fingers for you, Michelle!) she's turned her hand to some cathartic crafting and baking. We can smell the cookies form here!
If you'd like to touch base with the rest of the crew then please get in contact, and we'll happily share what it is you've been up to over the past few months!
Keep safe!