Posted on Thursday, February 14, 2019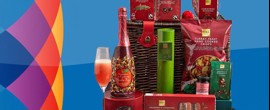 Congratulations to our winner of the Client Survey earlier this year, H Power! (The Windsor Horse Show & Windsor Endurance.) We hope you enjoyed the hamper! Of course, we'd like to say thank you to all who took part, your feed back enables us to reflect on what we do well and where it is we can make changes to provide you with the best service possible.
So let's take a look at the results. You'll see in the below table (click to enlarge) a summary of the feedback received, though we're pleased to see that on a scale of 1>6 (1 being poor and 6 being excellent) that overall we were scored a 6 for all questions 36% of the time, a five for 37%, four for 14%, three for 6%, a two at 5% and a one 2% of the time.
We'd also like to say thank you to those who left encouraging feedback (as below). We look forward to working with you again soon!
Paul – Suffolk Show
"Without a doubt DC Site Services is a professional & personable company who cater for our cleaning needs with the utmost efficiency"
Lindsay Barrowclough – CLP Ltd
"Would go nowhere else for Site Cleaning. Service from start to finish exceptional."
John Millichamp – Goose Live Events
"From start to finish the experience we had with DC Site Services was smooth and professional. Our enquiry was dealt with quickly and efficiently and the team onsite delivered what was required."