Posted on Friday, August 31, 2018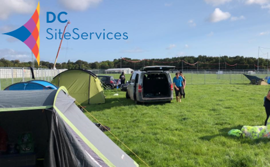 We'd like to say a very big thank you to everyone who has powered through the back to back work over the past few weeks and the (recent) torrential weather. Well done everyone.
We'd also like to say good luck to everyone working at Electric Picnic, unbelievably they're basking in sunshine! Enjoy it while it's there, folks.
Finally, if you're looking for work this weekend we may have some last minute, post-event work available at either Carfest South or Big Feastival. If this is something you'd be interested in, then please get in contact with the office to discuss further.