Posted on Friday, February 23, 2018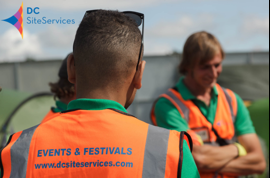 We're pleased to confirm that applications to apply for the positions of either Team Leader or Area Leaders are now open.
These are both vital roles when it comes to ensuring that the service specification is being met and that the job itself is running smoothly. If you're eager for a new challenge, or feel ready for more responsibility this season then apply by following these few steps:
Review the applicable job spec on DCSS PAAM on the Overview tab, under the heading "job descriptions." Or, you can view the specs on the website in our FAQ.
If you do not yet have a DCSS PAAM profile, then pop the kettle on and spend fifteen minutes setting one up by clicking here. Make sure it's 100% up to date (you must have one in order for your application to progress and we'll be checking these!)
Email recruitment with your CV and covering letter attached

Make sure to put "2018 Team Leader Application" or "2018 Area Leader Application" in the subject line of your email as appropriate

Hit send!
The closing date to apply for either positions is the 9th March. Shortlisting and interviews will take place in the following two weeks up to the 23rd March (interviews may be conducted either in person, by telephone or via Skype).
Of course, if you have any queries about your application which are not covered by the job spec then don't hesitate to get in contact with the admin team.
We hope to hear form you!