Posted on Wednesday, June 28, 2017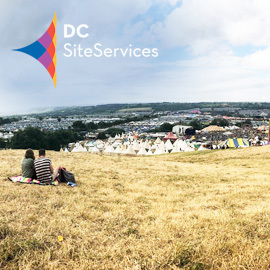 We'd like to say a big thank you to all the crew who joined us at Glastonbury Festival this year! You all gave 110% so well done and we hope to see you again at the next one!
We'd also like say well done and thank you to the crew who worked at Let's Rock Norwich and to those who joined us for the last minute post-pick at Regent's Park.
Coming up over the next few weeks we have Little Mix Donnington, Henley Festival, Chilfest, Village Green, Let's Rock Southampton and Dorset Seafood Festival. There's something for everyone this month, login as normal to your DCSS PAAM account to apply or contact the office for a chat.