Posted on Wednesday, April 19, 2017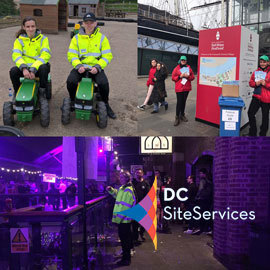 We'd like to say a big thank you to everyone who joined us over the weekend in London at the Royal Greenwich Tall Ships, Hospitality in the Dock & SidexSide. With the addition of Sacrewell Farm in Peterborough it proved to be a busy Easter weekend for us and we'd pleased to say that it went fantastically.
A good number of the event crew who worked with us at Greenwich Tall Ships were new to DC Site Services and local to the area. This follows a recent recruitment push focused on London so welcome to the team everyone! We hope to see you again soon and if you have any queries about working with us again at any future Events & Festivals then please do not hesitate to contact our friendly admin team to find out more!