Posted on Wednesday, October 19, 2016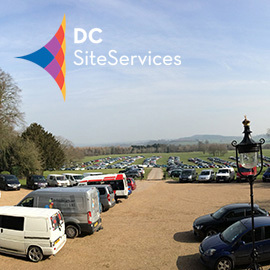 We'd like to say thank you to the crew who joined us at Town & Gown 10K Cambridge and Major Series North this weekend. Both events were successfully serviced despite the torrential weather, so well done to all!
Is everyone geared up for Halloween? Costumes ready? Perhaps you'd rather work with DC Site Services this Halloween at the Drumcode Halloween event at the Tobacco Docks in London? Or if you're in a spooky mood but not local to London then Westfest at Bath & Showground may be for you. Both events takes place at the end of the month so make an application now to secure your spot.
If you have an aversion to clowns or ghostly goblins then we'd recommend hanging on until November when we will be servicing a number of firework events – not a ghost of ghoul in sight, we promise!
As always, if you have any queries about these upcoming events then please don't hesitate to get in contact with our friendly admin team.