Posted on Wednesday, April 27, 2022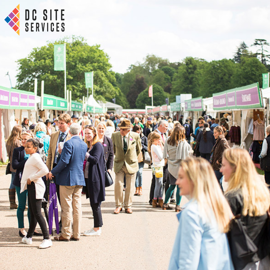 The Royal Windsor Horse Show is back and preparing for its biggest year ever as it marks the kick-off of the celebrations for the Queen's Platinum Jubilee!
Once again, Windsor hosts international show jumping, dressage, driving and endurance competitions, as well as national jumping and showing classes. The Platinum Jubilee promises even more pageantry and pomp with the addition of a celebratory show at the end of each day.
DC Site Services are proud to be providing litter picking, waste management and cleaning services to this prestigious event.
Dates: 11th – 15th May
Location: Home Park, Windsor, Berkshire, SL4 6HX
Pay Rate: £10 per hour plus £1.21 holiday pay
Due to strict accreditation rules surrounding the event, Friday 29th April is the final deadline for applications and we won't be able to process any applicants after this date, so don't delay or you may miss out.
Please note: you will need valid photographic ID (an in-date passport or driving license) to be put through the accreditation systems for this event.